About the Resort
Paradise Found.
Once in a while, you find a place on earth that becomes your very own. A place undefined. Waiting for you… to bring your color, your self. A place untouched, unspoiled, undeveloped.
Welcome to The Moon Beach Villas, El Nido, Palawan.
The undiscovered paradise.
Come and discover a wonderful beach stay on the beautiful side of El Nido.
Moon Beach is a secluded private resort in the north of El Nido. Located just 45 mins from El Nido airport and 20 mins by a motor boat.
Moon Beach opened its door for guests in Feb. 2019. A remote quiet private resort right on the white powdery fine beach just for you.
Moon Beach is a sustainable development, a Zero Carbon Zone. A completely off-grid tropical heaven which runs entirely on renewable energy.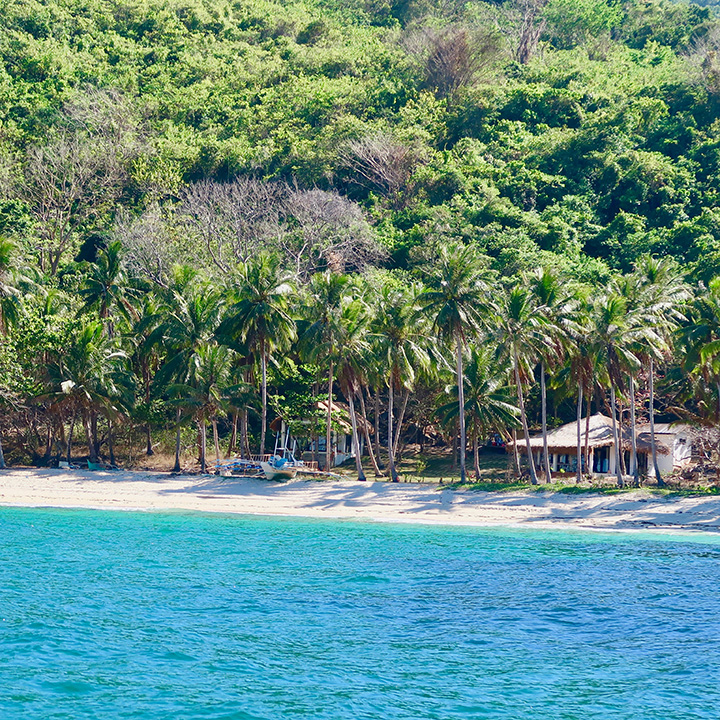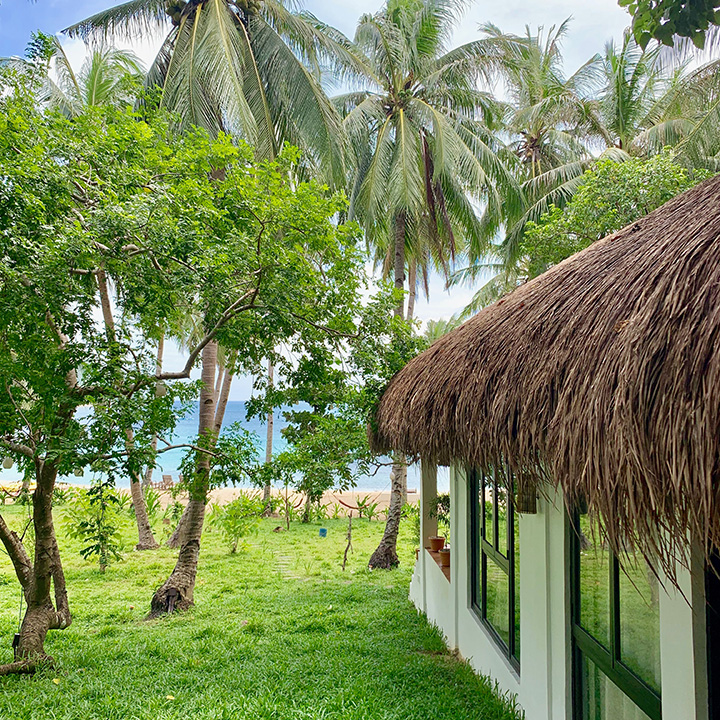 This is a natural sanctuary. North of El Nido is a premier destination as it is blessed with marvellous natural scenery. Our location enjoys tropical rainforests, outstanding dive sites, majestic mountains, ancient caves, and pristine white sand beaches. Highlands and rolling terrain covered with abundant greenery create a cool and scenic landscape. It boasts of exotic flora and fauna too. The location is surrounded by miles of coral reefs that are home to rich and diverse marine life. El Nido's clear waters are among the best in the world, for both diving and fishing.
The Moon Beach Villas, El Nido is situated along one kilometre stretch of the powdery white sand beach — providing guests with a surreal backdrop, spectacular views for an untouched, unique and exhilarating experience of the unspoiled north of El Nido, Palawan.
Unwind in the beautiful scenery of our surroundings. Spend your days on kilometer stretch of powdery white beach or exploring the tropical reef with snorkel and mask. Stay in your own villa right in-front of the sea, surrounded by beautiful coconut trees. Due to the pristine forest at the back, there are some friendly monkeys which often comes to our fruit bearing trees. Enjoy watching them playing and jumping from one tree to another. In the evening enjoy beach bbq's and stargazing. With often sightings of turtles, fireflies and planktons, this spot is truly magical.
Now… Close your eyes, breathe and imagine …